Hello Everyone:
–
Literary phenomenon 
Sue Monk Kidd 
has enjoyed a busy writing career since the release of her first novel, 
The Secret Life of Bees.
 With her latest book, 
The Invention of Wings,
 being named as the latest selection for 
Oprah's Book Club 2.0, 
Sue's success shows no signs of abating. So what does the best-selling author do to find peace?  Watch as Sue describes the calming practice that soothes her soul, and hear what motivates her to keep writing
.
–
–
–
–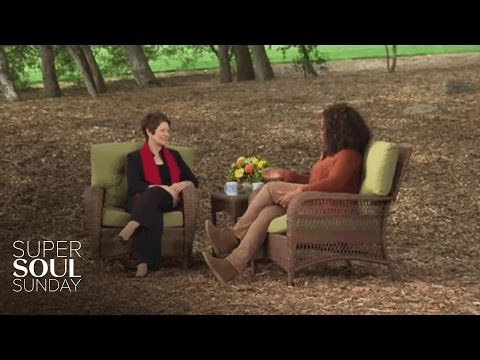 Sue Monk Kidd & Oprah Winfrey
"Morning rituals that calm the soul"_April 13, 2014 
–
–
–
–
–
Writing at the height of her narrative and imaginative gifts, Sue Monk Kidd presents a masterpiece of hope, daring, the quest for freedom, and the desire to have a voice in the world.
–
Hetty "Handful" Grimke, an urban slave in early nineteenth century Charleston, yearns for life beyond the suffocating walls that enclose her within the wealthy Grimke household. The Grimke's daughter, Sarah, has known from an early age she is meant to do something large in the world, but she is hemmed in by the limits imposed on women.

–
Bibliography
God's Joyful Surprise, 1988
When the Heart Waits, 1990
The Dance of the Dissident Daughter, 1996
The Secret Life of Bees , 2002 (6 million sold)
–
–
2008_Gina Prince-Bythewood, director

Will Smith

 & 

Jada Pinkett Smith, producers
–
The Mermaid Chair, 2005
Firstlight: The Early Inspirational Writings of Sue Monk Kidd, 2006
Traveling with Pomegranates: A Mother-Daughter Story (with Ann Kidd Taylor). Viking, 2009
The Invention of Wings, 2014 [Mother's Day gift idea – May 11th]
–
–
–
–
NCM Blog
–
–
–
Bonjour!
–
–
–