Hello Everyone:
–
–
By coming out of our
 comfort zone 
for one day, we can start the conversation, create awareness and make a big difference in the lives of children and their villages who currently go without shoes in distant countries and in the United States.
–
Just think–one does not have to spend any money to go barefoot, create awareness and make a difference that is meaningful to you and the person(s) you converse with on 
Tuesday, April 29th
.
–
Professional people walking on carpeted floors in their office are just as supportive as college students walking outside on cement sidewalks for this worthy once a year event.

 

TOMS Shoes 

One-Day-Without-Shoes

 is 

Tuesday, April 29, 2014.
–
–
–
Mitch Daniels, president, Purdue University 
former GOP Governor of Indiana
–
–
–
–

–
–
–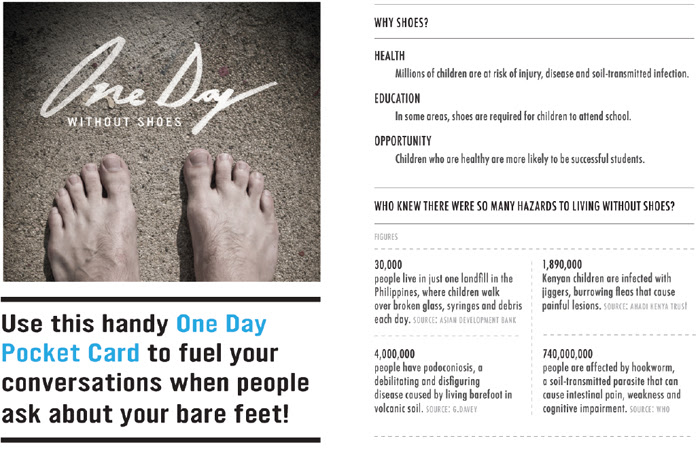 –
–
University of Pretoria, Gauteng, South Africa
–
–
–
–
–
–
–
–
 –