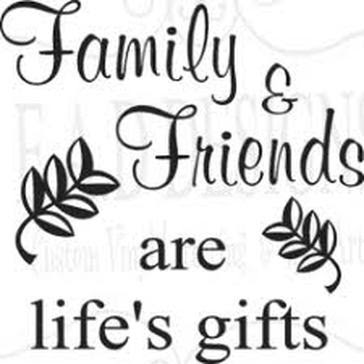 –
 –
Now that you've planned who you will buy a Gift for established your Gift budget.
— researched on-line Gift options and know the Cyber safety tips; it's time start or continue your holiday on-line Gift shopping for your Family and Friends. (see NCM's blog posts below)
–
I will discuss philosophy about Gift giving to family and friends more so than specific gifts.
–
There are occasions or people where one has an obligation to purchase a Gift; however, it's best to only give Gifts because you want to and if it fits your Gift budget.
–
By knowing your family and friends personalities you probably have a good idea of what to buy each of them.
–
I personally discourage a lot of tech Gifts for children with the exception of school requirements.  Giving practical Gifts for women; like toasters and vacuum cleaners is a "No No".  Neckties and tool kits is a "No No" for men.
–
Put more thought into each family and friend's Gift by listening them or observing their likes and dislikes for clues unless they convey a specific Gift that fits your budget.
–
If your family member of friend has just about everything; a newly released hardback book based on their favorite reading subjects makes a wonderful timeless Gift.
–
Purchasing Gifts from social conscious companies make wonderful sustainable Gifts. 
TOMS
which gives a pair of shoes to a child in need for every pair purchased is a company created with a mission of giving as the main premise of it's business model. 
Tom's website
–
Personal Time – A Blessing of a Gift
If your family member or friend lives near and you haven't seen them often; you may want to consider arranging a Special Holiday lunch or dinner at your home or local restaurant even if it can't be scheduled until 2014. Personal time is an intangible Gift that can't be duplicated and will be remembered for a lifetime.
–
Corporate and Employee Gifts will be explored in my next post.
–
–
–
–
 –
 –
–
–
–